Donate to the Memphis Area UT Alumni Scholarship Fund and receive a signed & numbered print by David Lynch.
Options include Neyland Stadium and Ayres Hall.
Framed & unframed prints are available.


Great for dorm rooms, recent graduate gift, your office wall, playroom, living rooms or anywhere you want to cheer for the VOLS!
Local pickup for framed and unframed prints. Unframed prints can be shipped for additional fee.
Print Sizes:
Neyland Stadium
Artwork 15 x 12
Printed on 19 x 13 size paper
Ayres Hall
Artwork 18 x 9
Printed on 19 x 13 size paper

Framed versions are 20" x 16"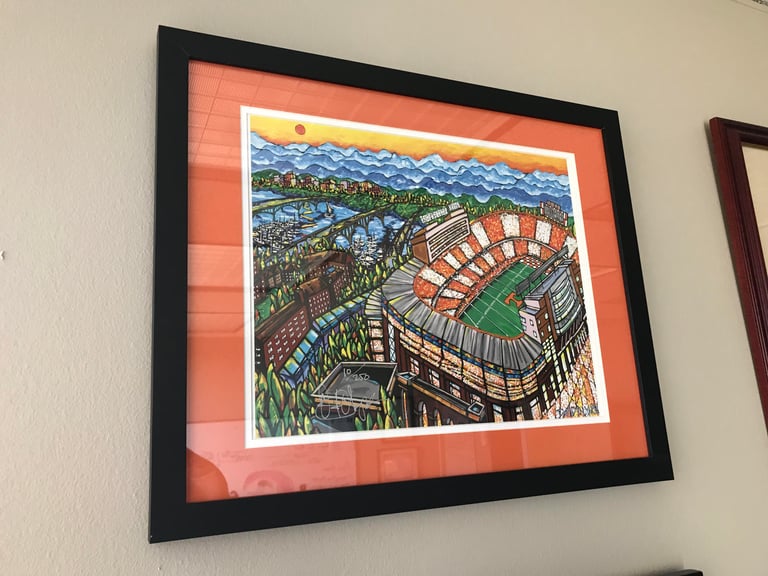 Framed Neyland Print
Framed Ayres Hall